Transport isn't just about getting from A to B – it's an essential part of business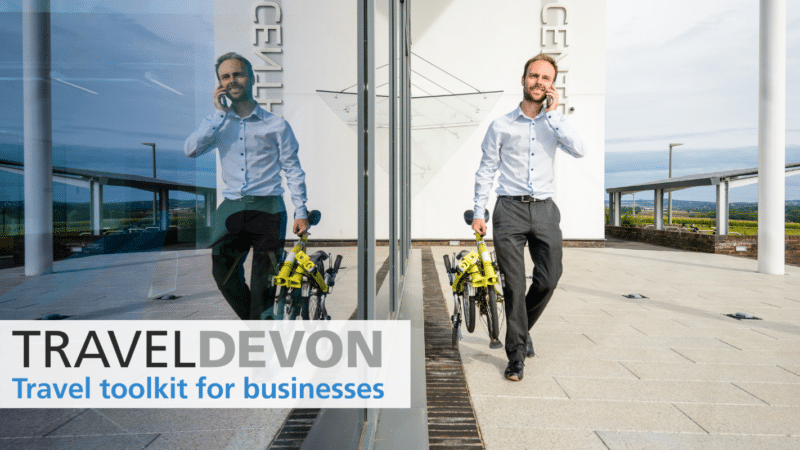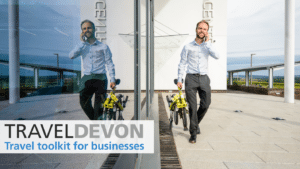 Sustainable and active travel have a positive impact on both our environment and our physical and mental health. It is also a key element in establishing a modern, environmentally conscious workplace culture. Encouraging sustainable and active travel will not only benefit your employees, it will benefit your business.
Unlock smarter travel in 3 easy steps
The Travel Devon Toolkit gives you exclusive access to our travel audit, travel survey,
Register now to start your journey to smarter travel.
Travel audit
Our travel audit gives you an idea of how well your business currently supports sustainable and active travel and provides a clear direction on areas to improve.
Travel survey
Discover exactly how your staff currently travel and what is preventing them from making smarter travel choices.
Travel plan
Use information from the audit and survey, as well as our various toolkits, to develop an effective travel plan for your organisation.
Questions
Please contact traveldevon@devon.gov.uk with any questions about the Travel Devon Toolkit website or travel planning.