Community car schemes are one of the most flexible forms of community transport and make a significant contribution to the movement of passengers in Devon.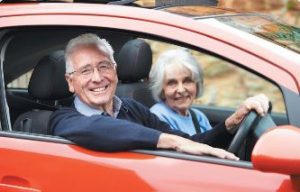 Community car drivers use their own vehicles to carry those unable to use conventional transport to pre-booked destinations, most frequently medical appointments, in exchange for a specified mileage charge. An escort may travel with a passenger for a charge.
Passengers book a journey in advance with the scheme co-ordinator who matches up the travel requirement with the drivers available.
The volunteer driver picks up the client from their home, takes them to their appointment and brings them back home.
To find details of your nearest community car scheme in Devon, please visit this link.