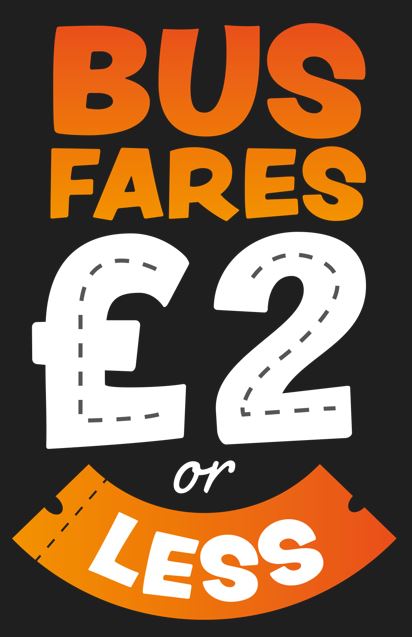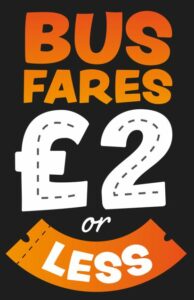 Millions of people can now access affordable bus travel, thanks to the Government's fare cap encouraging passengers to 'Get Around for £2'.
The scheme has now been extended until December 2024
The scheme is backed by Government funding, and offers a saving of 30% on the average single fare.  We hope the scheme will encourage people to swap their cars for bus journeys, helping families save money during cost of living pressures, while also reducing carbon emissions by taking cars off the road.  Encouraging greater bus use to help the industry in its continued recovery from the pandemic.
We are pleased that the majority of bus companies operating commercial and supported bus services in Devon have agreed to participate in the scheme.  Full details of all eligible services can be found on the DFT website.
Should you have any questions regarding the scheme please contact us
This scheme is funded by HM Government.