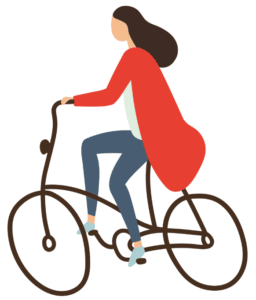 Bit wobbly on a bike? Want to learn to ride? Our colleagues at Active Devon can help!
Book your FREE cycle session now!
Whether you're a first-time rider or a regular cyclist looking to improve your skills, these free cycle sessions can be tailored to suit your abilities and goals.
The sessions, delivered by qualified bike Instructors, can cater for 1-3 people. The instructor will arrange a location and time with you.
To book your FREE adult cycle confidence session, please head over to activedevon.org/get-cycling.