Bikeability
Visit  Cycle training for children for details of all the Bikeability courses available for children in schools. 
If you have any enquiries, or need to book more Bikeability courses for you school, please contact contact our Bikeability Provider, Anna Clooke via email:  a.clooke@sjhcsc.co.uk
Tell us how we did!
Whether you work in a school and co-ordinated the Bikeability course or are a 'Bikeability parent',  please spare a few minutes completing the Bikeability feedback survey.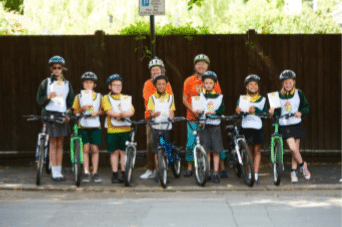 Resources
Visit https://bikeability.org.uk/resources/  to download:
'What can Bikeability do for your Primary School?'
Guide to hosting Bikeability Level 3 courses in Secondary Schools.
Posters to display in schools to promote and raise awareness of Bikeability.