'Share this Space' encourages everyone to Be alert, be patient and be nice. This will help create a pleasant environment for everyone and hopefully reduce potential conflict or collisions.
See our 2021 Share this Space press release
Use our Road Safety #TakeExtraCareInDevon Communication Toolkit to share messages with others:

Top Share this Space tips for everyone
Take extra care around people walking, cycling or riding a horse by allowing extra time and space.
Also take extra care when around vulnerable people – the elderly, those with disabilities, children, those who are blind or partially sighted.
Top Share this Space tips for cyclists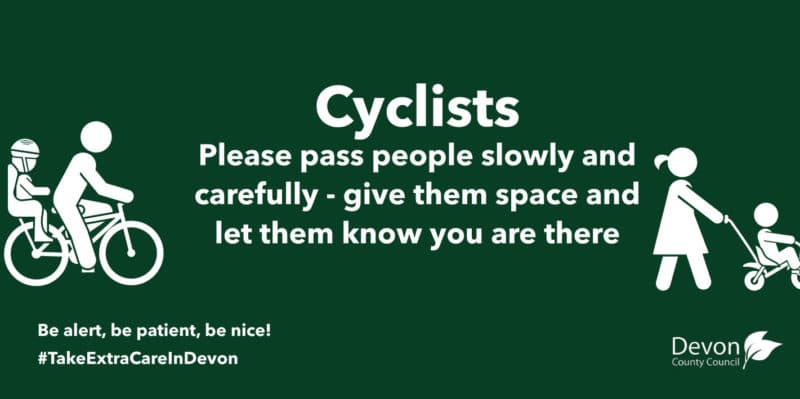 Pass people slowly and carefully and let them know you are there-either by ringing your bell or calling out 'Hello!' or 'Excuse me please' and 'Thank you!'
Ride at a sensible speed which is appropriate for the conditions, both on the road and on shared paths or cycle paths. Be prepared to slow or stop when necessary
Many collisions occur at road junctions or where paths join roads, so take extra care
Brush up on Safe Cycling guidance and our free cycle training offer
Send video footage of driving offences to the Police's Operation Snap team
Top Share this Space tips for dog walkers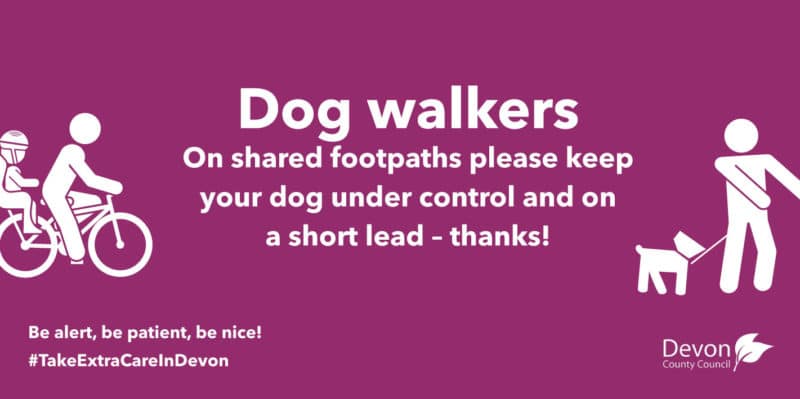 Keep your dog under close control on a short lead
Consider those who are wary or nervous around dogs
Always clean up after your dog.
Top Share this Space tips for drivers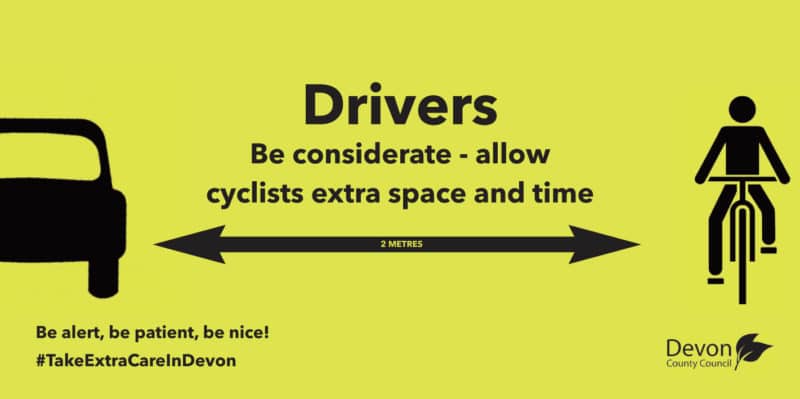 Give cyclists and horse riders space- only overtake if you can do safely and try give 2m of space as you pass slowly.
Look out for people stepping into the road, for example, for social distancing
Take extra care when driving near schools, people walking or cycling and vulnerable people
Be aware of children and older people who may not have seen or heard you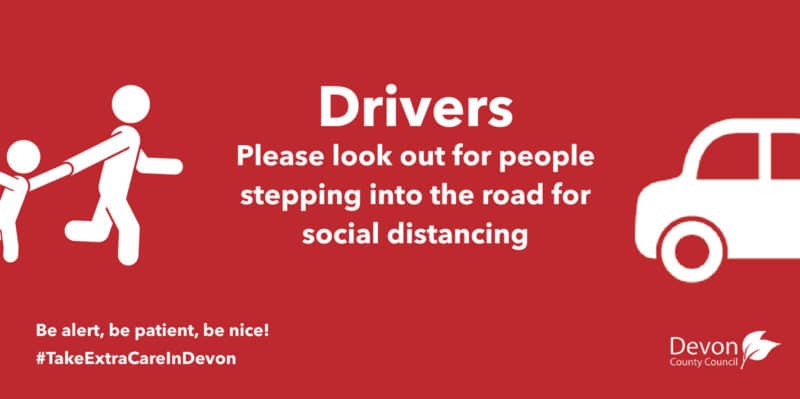 Top Share this Space tips for pedestrians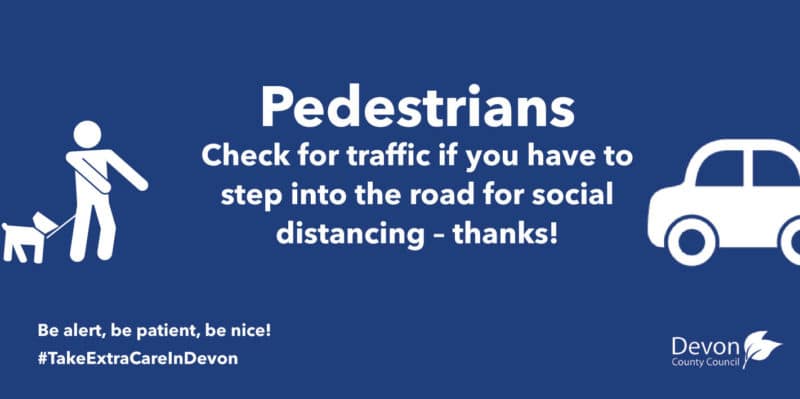 Check for traffic both way if you have to step into the road, for example, for social distancing
Parents should teach their child how to cross the road safely using the Green Cross Code
Be aware that people cycling may want to pass others on shared paths. Listen out for cyclist's bells or people saying "Excuse me" or similar. Try to let them pass when it is safe to do so.
Share this Space on Devon's roads and paths and remember 'Be alert, be patient and be nice!'
#TakeExtraCareInDevon